SSPI Making Leaders Interview: Mark Dankberg
Registration for this event has passed
Join SSPI for a live online interview with Viasat's Mark Dankberg. In a conversation with SSPI's Robert Bell, Mark will talk about his early years, his first role in managing people and the leadership lessons he learned, how he hires and what he has learned about leading a team bringing major innovations to market.
Mark Dankberg, Chairman and CEO, Viasat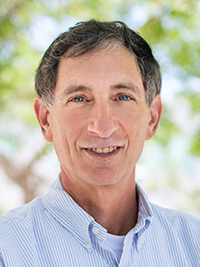 As a technologist, entrepreneur and business leader, Mark Dankberg has created an organization that pioneered a series of technologies with major impact on the evolution of defense, mobile and Internet communications. Mark co-founded Viasat with Mark Miller and Steve Hart in 1986 with less than $25,000 in capital. His partners served and continue to serve as the company's chief technical officers, while Mark became the company's CEO. Under his leadership, Viasat has consistently been one of America's fastest growing technology companies.
Mark is an acknowledged industry expert in aerospace, defense, and satellite communications, and is the leading visionary for a new generation of high-capacity satellite systems. He has co-authored several military standards on satellite networking, and holds a number of patents in communications and satellite networking technologies. He has participated on Department of Defense advisory panels and was invited to testify before a Congressional committee on high technology growth companies and IPOs. For his many achievements, Mark was inducted into the Space & Satellite Hall of Fame in 2015.
Click here to register to listen to the interview live: https://register.gotowebinar.com/register/25471676574148098

SSPI's Making Leaders Webinar Series is made possible with support from:

With additional support from: