NAB Show 2019
Register Now!
Or paste this link in your browser's address bar: https://registration.experientevent.com/ShowNAB191/Flow/ATT?tracking=WB11
NAB Show is where ground-breaking technology is unveiled, innovative solutions are displayed and game-changing trends are exposed. Prepare to explore aisle after aisle of awesome tech, cool gear, smart software, capable cloud solutions and limitless ideas and inspiration. Only here can you roll-up your sleeves and be hands-on with the products, services and people driving the future of content.
The world's most inspiring and celebrated thought leaders assemble to share their stories, solutions, techniques and personal journeys. You'll get big picture insights and critical details on the latest trends impacting content from creation to consumption.
Whether your focus is on the art, the science or the business of content creation or consumption, this is where you refine your skills, get inspired, and make powerful connections that could fundamentally change your business. Click here to learn more.

World Teleport Association Panels at the NAB Show
Panel: Satellite - The Future of 5G
South Upper Hall - Destination 5G Theater - SU13306
Tuesday, April 9 - 10:30AM
The terrestrial mobile industry is working hard to complete the 5G specification and begin deployment of a network promising blazing speeds. That network will also depend on much greater density of cell sites to support high-bandwidth, low-latency service. To keep deployment costs manageable, 5G networks will centralize most processing in data centers and use new technologies to interconnect baseband units with remote radio units at the edge, which is known as fronthaul. That centralization means that fronthaul traffic will add considerably to the capacity demands of 5G. The obvious solution is fiber – but its deployment beyond urban and suburban areas quickly becomes hard to cost-justify. The long-term roll-out of 5G depends on managing a hybrid mix of fiber, microwave and satellite to extend its benefits beyond the urban core. Join us, along with senior leaders from satellite providers and content delivery executives to unpack this change and we collectively prepare for 5G.
Moderator:
Randall Barney, Director of Certification & Membership, WTA
Panelists:
Richard Swardh, Senior Vice President, MNO, Comtech EF Data
Gary Drutin, CEO. NovelSat
Thomas Van Den Driessche, CEO, Newtec
Neville Meijers, CCO, Kymeta
Panel: Connected Cars Will Run on Satellite
North Hall - In-Vehicle Experience Theater - N5306
Wednesday, April 10 - 10:30AM
There are already millions of connected cars on the road relying on the same cellular networks we use for phones to deliver internet access, streaming audio and roadside assistance. But try streaming a Netflix show for your kids and the limits become apparent. Cellular does not go everywhere – which doesn't matter for entertainment but matters very much for safety. As cars become increasingly autonomous, the challenges to connectivity will rise. They will need detailed and up-to-date maps to supplement vision systems. They will need massive software updates as often as a mobile phone does, especially in the early days of the technology. Experts expect 5G, with its blazing speeds, to come to the rescue but 5G will be an urban phenomenon for years to come. Join us at NAB Show and hear how satellite connectivity will provide the essential foundation for the success of the connected car.
Moderator:
Randall Barney, Director of Certification & Membership, WTA
Panelists:
Nicolas Zibell, CCO, OneWeb
Ashok Rao, VP, Technology Innovation, SES Networks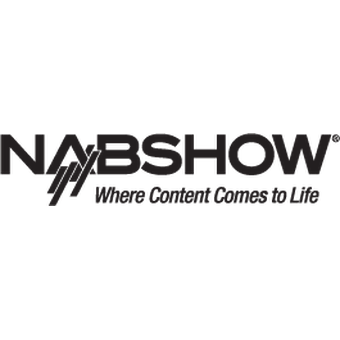 3150 Paradise Rd, Las Vegas, NV 89109, USA