2020 SSPI Hall of Fame Celebration Registration
The exclusive Hall of Fame Celebration on the opening night of SATELLITE 2020 welcomes the C-Suite of the space and satellite industry, members of the Hall of Fame and 20 Under 35, and SSPI Corporate Members and their invited guests. The Hall of Fame Induction Ceremony – honoring legendary contributors to the success of the industry in service to the world – is followed by an elegant reception with plenty of time for networking. Dinner-quality food and beverages allow guests to end their evening with us, or to schedule business dinners later in the evening if they desire.

Steps Away from the Convention Center
The 2020 Hall of Fame Celebration takes place at Longview Gallery, a modern art installation just steps away from the Convention Center. Longview has become Washington's latest chic urban event space.

Why You Should Attend
The Celebration honors the only Hall of Fame in space and satellite and raises funds for SSPI's Making Leaders and Better Satellite World campaigns. Through Making Leaders, SSPI helps the industry attract, develop and retain the talented people it needs to keep the innovation engine turning. In the Better Satellite World campaign, SSPI promotes the enormous value of space through dramatic stories of our technology making a better world. Those stories overturn misconceptions about the industry that hold it back. They inspire our people and attract new ones to the industry. They help justify investment and give new customers a reason to care about our services and products. Through the stories we tell and the people we serve, SSPI inspires the growth of the $1 trillion space economy of the future.
Eligible to attend the Hall of Fame Celebration are:
C-Level executives of companies in the space and satellite industry: Chair, CEO, CCO, CFO, CMO, and CTO/CIO.

Current members of the Space & Satellite Hall of Fame

Members of the 20 Under 35 cohorts

SSPI Corporate Members and their guests using their "Anywhere" tickets for entry to the Hall of Fame Celebration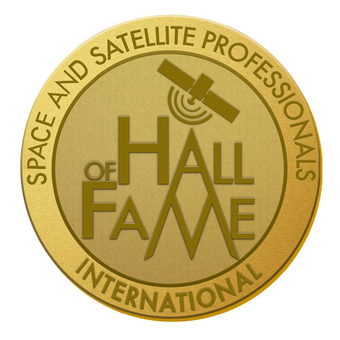 1234 9th St NW, Washington, DC 20001, USA