Space & Satellite Hall of Fame 2021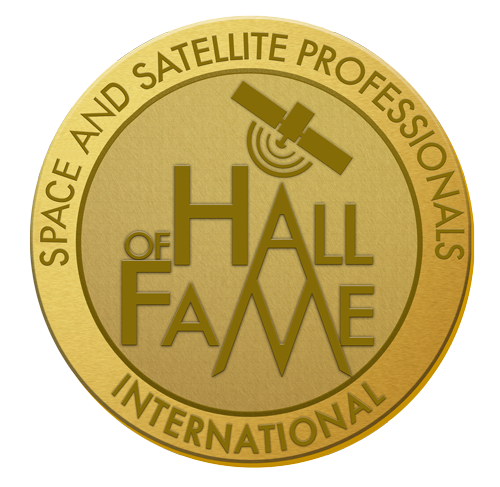 As the industry recovers from the global pandemic, SSPI is seizing the moment to extend its 2021 celebration of the Space & Satellite Hall of Fame across three exciting events taking place online and in person between March and July.
Sponsorship
These events offer sponsorship opportu­nities that extend from individual events to an entire year of branding and thought leadership. Contact Tamara Bond-Williams for more information.
Events
Leadership in Turbulent Times
March 22, 2021 – Online – Register Now
SSPI introduces a continuing series of one-day conferences that share the insights of veteran and emerging leaders in the space and satellite sector on how to lead organizations through disruptive innovation. Speakers and panelists are drawn from the Space & Satellite Hall of Fame and SSPI's 20 Under 35 honorees, and will include:
Steve Collar, CEO, SES
Matt Desch, CEO, Iridium
Ellen Hoff, President, W.L. Pritchard & Co.
Tory Bruno, CEO, United Launch Alliance
Exchanging ideas, challenging each other and finding common ground, they deepen our understanding of what it means to lead in a high-pressure, complex technology sector and where the innovations of today may lead in the future. In 2021, the series will be online, followed by live events beginning in 2022. Learn More
---
Space & Satellite Hall of Fame Celebration
March 23, 2021 – Online – Register Now
The annual induction ceremony into the industry's Hall of Fame, conducted online for the first time. The Space & Satellite Hall of Fame recognizes the invaluable contributions of the visionaries who have transformed life for the better through space & satellite technology. Members of the Hall of Fame are recognized pioneers in communications, aerospace, scientific research, or the development and delivery of space and satellite applications for business, institutions and government. Learn More
---
The SSPI Chairman's Reception
July 27, 2021 – Live – Washington, DC – Invitation Only
SSPI's exclusive networking reception welcomes the industry's C-level executives to network with the newest inductees into the Hall of Fame as well as long-time members. CEOs are requested to invite an employee who is 35 years of age or younger to attend as their guest. This event is by invitation only. Sponsors will be issued a limited number of invitations for their guests.
Hall of Fame Celebration Host

Space & Satellite Hall of Fame