Globalsat Group
About Globalsat Group
Globalsat Group is the first multi-entity Pan-American mobile satellite service (MSS) provider and an industry leader providing services in the region since 1999.
Globalsat Group is in charge of satellite voice and data solutions for thousands of customers through a flexible organizational structure, powered by extensive and specific expertise in multiple vertical sectors. Most clients use these services in mission critical applications where infrastructure or lives are at stake, under extreme conditions or exceptional circumstances, when or where other means of communications cannot operate. To meet these needs, the company has offices in Argentina, Bolivia, Brazil, Canada, Chile, Colombia, Mexico, and Peru, as well as business partners throughout Latin America, all overseen from head offices in the United States.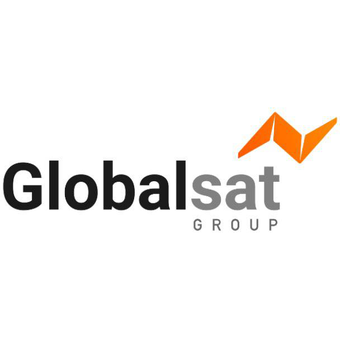 The strategic long-term partnership approach and case-by-case understanding of the client's needs have been key factors in Globalsat Group's successful market penetration and growth, and all this is possible with a multidisciplinary team which includes experts in fields such as standard voice and data, M2M/IoT, software and hardware development, aeronautical, maritime, streaming/media, and even land mobile radio.
Contact: J. Alberto Palacios
Phone: +1 561 948 2599
10404 West State Road 84
Davie, FL, 33324