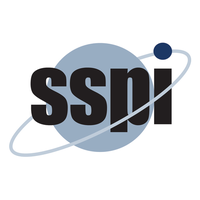 May 31, 2017, London – The United Kingdom chapter of the Society of Satellite Professionals International (SSPI) held a breakfast briefing on the morning of 31 May, the second day of the UK Space Conference 2017 in Manchester. During the meeting, SSPI UK Board members briefed attendees on the mission and activities of the chapter and reported on preparations for the third annual Better Satellite World Awards Dinner taking place at One Whitehall Place in London on 4 December.
"Britain has one of the most dynamic space and satellite economies in the world on a per-capita basis," said SSPI UK Board member Betty Bonnardel. "The missing link is a professional body that brings together people from all disciplines and sectors of the industry with government and academic participants to learn, to support each other's advancement and drive continued innovation. We believe that SSPI UK can close that gap."
The year-old chapter receives support from Airbus and Thales Alenia Space who sponsored the event.
During the breakfast, the kick-off of the Better Satellite World Awards submission period was announced, and submissions were encouraged. The modern world literally runs on satellite – from data networks and TV to Internet, agriculture, energy and transport – though far too few people know it. Celebrating its 60th birthday this year, the commercial satellite industry is now attracting a new generation of entrepreneurs and investors dedicated to lowering launch costs, downsizing spacecraft, servicing them in orbit and delivering ubiquitous connectivity at competitive prices.
The Better Satellite World Awards honor established companies and disruptive innovators for continuing to make our world a more prosperous, healthier, better-educated, more sustainable and inclusive home for all humankind. They are produced by SSPI and its UK and Isle of Man Chapters.
About SSPI
Founded in 1983, the Society of Satellite Professionals International (www.sspi.org) is on a mission to make the satellite industry one of the world's best at attracting and engaging the talent that powers innovation. With more than 4,000 members in +40 nations, it is the largest satellite industry association in the world. It delivers on its mission through a portfolio of programs:
Next Generation – Staging competitions and sharing information with university students to excite them about careers in satellite.
Leaders Quest – Identifying and honoring present and future leaders as models for the industry to follow.
New Century Workforce – Engaging talent management executives in the satellite company executives in improving hiring and retention practices and winning the industry's fair share of the world's best and brightest.
Better Satellite World – Promoting the immense contributions of satellite to commerce, education, communication and human welfare.
For More Information
Betty Bonnardel, President, SSPI UK, betty@ab5consulting.com, Mob 07733 38 1935
---