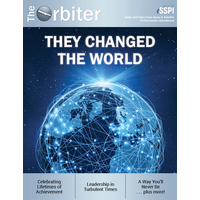 SSPI has released a new issue of The Orbiter: They Changed the World!
"Changing the world" is a big claim to make. Alexander conquered some of it. Without Marie Curie's pioneering research into radioactivity, we would not have discovered the atom, which has changed a thing or two in the world. Joseph Lister and Jonas Salk drove deadly diseases affecting billions into near extinction.
When SSPI inducts people into the industry's Hall of Fame, we say it is for achievements that transform life on Earth for the better through space and satellite technologies. The shoes, as the old saying goes, are big to fill.
In this issue:
They Changed the World - By Robert Bell, Executive Director

Leadership in Turbulent Times

Celebrating Lifetimes of Achievement

A Way You'll Never Be - By Louis Zacharilla, Director of Development and Innovation

Plus More!
The Orbiter is now available as a beautiful, mobile-friendly online magazine. Click on the cover below to read it now: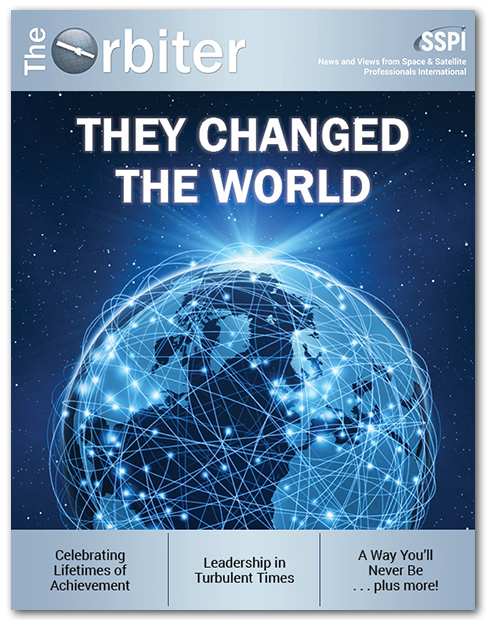 SSPI's online magazine The Orbiter is made possible with the support of our corporate partners

---