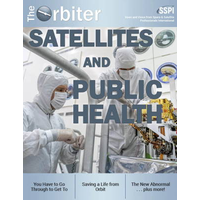 SSPI has released a new issue of The Orbiter: Satellites and Public Health!
While we do not have a satellite that can produce a vaccine or lift the declining social index for those of us who thrive on personal relationships and physical proximity, our industry is playing a major role in keeping civil society and swaths of the economy intact. As satellites were instrumental in helping to eradicate Polio in nations like India, they are now enabling telemedicine services to help others around the world stay well, become diagnosed properly and heal. Nearly 80% of people seeing doctors during this crisis are seeing them online. Online medicine is helping those who tragically experience the dark impact of isolation, loneliness and depression.
If our industry was indispensable before the COVID-19 pandemic, it will be fundamental to the new abnormal we will have after this disease. If, as the echo chamber maintains, we are digitizing the economy more rapidly as a result of the spread of this virus, then satellite will become even more indispensable.
In this issue, you'll read stories from your colleagues throughout the industry about how satellite companies's products and services are being used to protect and strengthen public health around the world!
In this issue:
You Have to Go Through to Get To - By Tamara Bond-Williams, Membership Director, SSPI
Saving a Life from Orbit - By Tory Bruno, President & CEO, United Launch Alliance
Addressing a Global Pandemic with Geospatial Data - By Dr. Walter Scott, EVP & CTO and Rhiannan Price, Director of Sustainable Development Practice, Maxar Technologies
Satellite Enabling a Human Healing Touch amid the COVID-19 Pandemic - By Jeremy Turpin, Co-Founder and CTO, Isotropic Systems
When Lives Depend on Lines of Communication, Satellite Delivers - By Paul Gaske, EVP and General Manager for North America, Hughes Network Systems
New Solutions to Communications Gaps in Times of Crisis - By Cate Van Oppen, Product Manager, Kymeta Corporation
The New Abnormal - By Louis Zacharilla, Director of Development and Innovation, SSPI

Plus More!
The Orbiter is now available as a beautiful, mobile-friendly online magazine. Click on the cover below to read it now: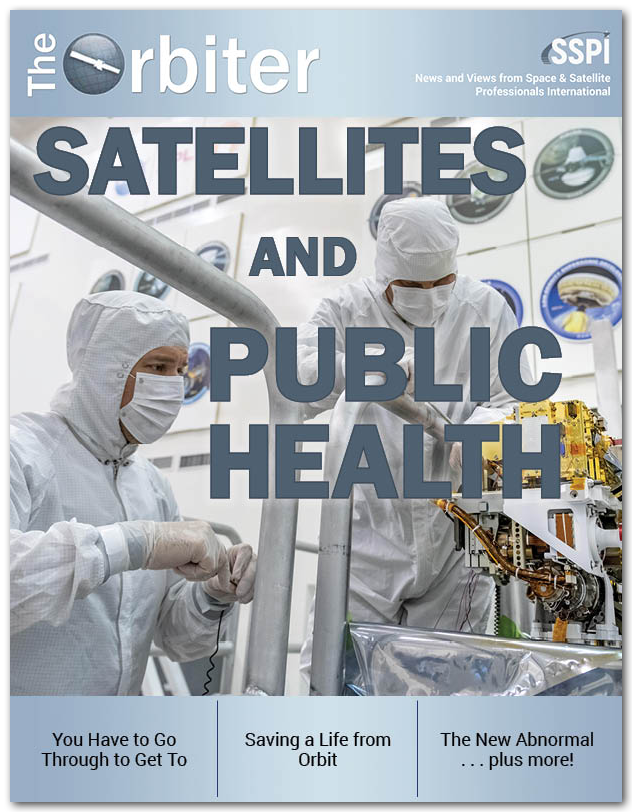 SSPI's online magazine The Orbiter is made possible with the support of our corporate partners

---