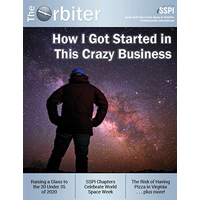 SSPI has released a new issue of The Orbiter: How I Got Started in This Crazy Business!
At SSPI, we interview many established and emerging leaders for our Making Leaders campaign. The topics vary, but one question always comes up: "What got you started in this business?"
And every time, the question we really want to ask is this: "How did you get started in this crazy business?" Because everything we do in space and satellite is as close to impossible as it can be while still lifting off the ground, circling the Earth or heading for the stars. And the pathways we take into careers can be every bit as surprising.
In this issue:
How I Got Started in This Crazy Business - By Robert Bell, Executive Director

Raising a Glass to the 20 Under 35 of 2020

Cheering on the 2020 Mentor of the Year

SSPI Chapters Celebrate World Space Week

The Risk of Having Pizza in Virginia - By Lou Zacharilla, Director of Development and Innovation

Plus More!
The Orbiter is now available as a beautiful, mobile-friendly online magazine. Click on the cover below to read it now: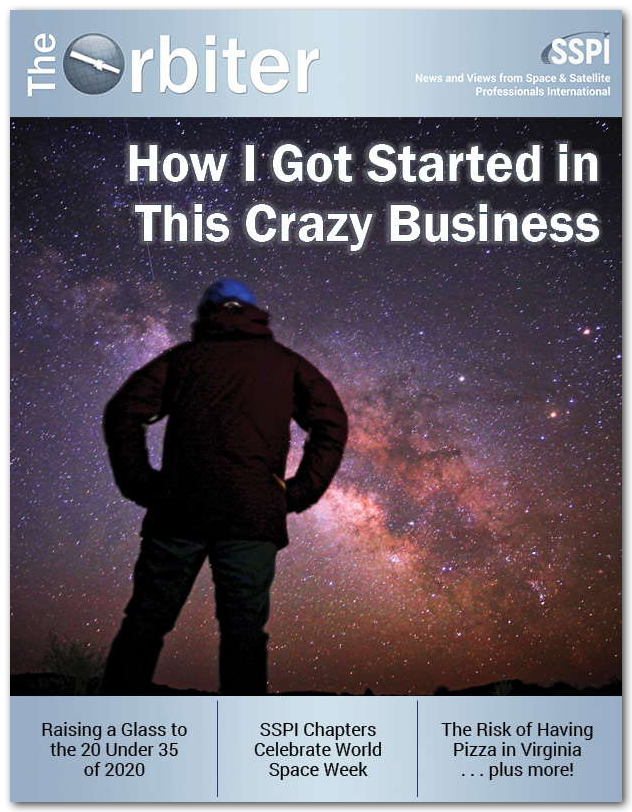 SSPI's online magazine The Orbiter is made possible with the support of our corporate partners

---