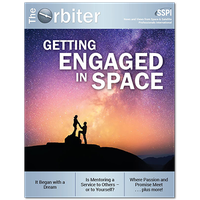 SSPI has released a new issue of The Orbiter: Getting Engaged in Space!
The founders of SSPI saw that the industry was destined to grow far beyond its narrow bounds. They saw the need for an international organization that existed principally for the people of the industry – to connect them for peer learning and support, to provide a broader perspective than their current job could provide, and through that to make them more valuable to themselves and their employers.
Thirty-eight years later, Space & Satellite Professionals International is still at it. This issue of The Orbiter is dedicated to that singular mission of engagement across the boundaries of discipline, job category, company and nation. It is about all the ways that the people of space and satellite engage through the industry's biggest membership association.
In this issue:
Getting Engaged in Space - By Robert Bell, Executive Director
It Began with a Dream - By Louis Zacharilla, Director of Development and Innovation
Where Passion and Promise Meet - By Tamara Bond-Williams, Membership Director
Is Mentoring a Service to Others – or to Yourself? - By Robert Bell, Executive Director

Plus More!
The Orbiter is now available as a beautiful, mobile-friendly online magazine. Click on the cover below to read it now: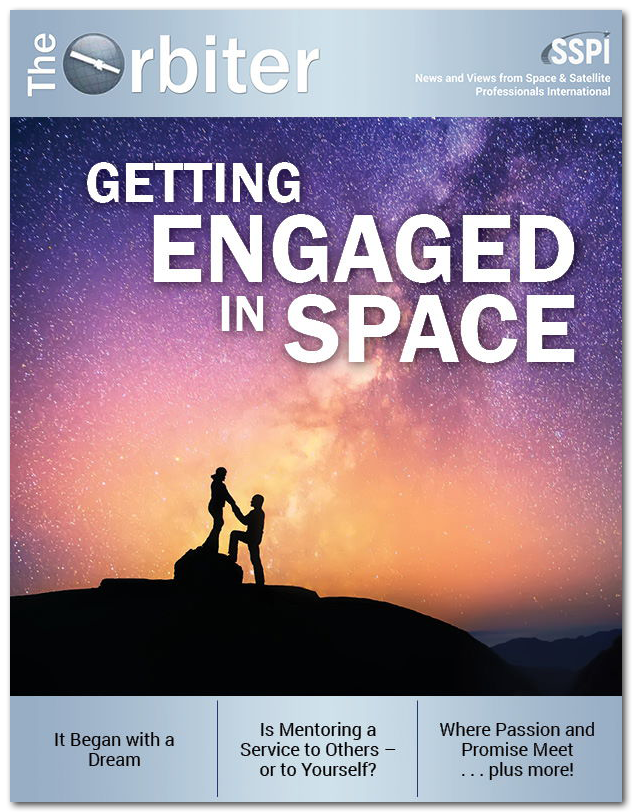 SSPI's online magazine The Orbiter is made possible with the support of our corporate partners

---