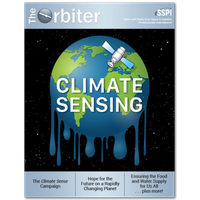 SSPI has released a new issue of The Orbiter: Climate Sensing!
American author and humorist Mark Twain once observed how many conversations begin with a mention of the weather. And that peeved him. Everybody talks about the weather, he complained, but nobody does anything about it.
For those with eyes to see and ears to hear, the days of talking about the weather and not doing anything about it are waning fast. I'm referring, of course, to the climate change emergency. As we move from the dire early warnings of scientists to the lived experience of disturbing and destructive weather, even those who would really, really, really like to ignore and dismiss it are finding doubt creeping in.
So, it is a good time to ask again what we can do about it. For the past seven weeks, SSPI has been asking that question in our Climate Sense campaign. Our followers have heard from NASA and the Environmental Defense Fund. They have assessed agricultural risks with a precision-agriculture entrepreneur and a venture investor. And they have heard the unique perspective on the Earth that astronaut Nicole Stott gained in her service aboard ISS. In videos and podcasts and live online conversations, we have explored the essential contributions of satellite to understanding and taking action.
In this issue:
Making Sense of the Climate Emergency -

By Robert Bell, Executive Director

Back to Earth: What Life in Space Taught Me About Our Home Planet – and Our Mission to Protect It

-

By Nicole Stott

Protecting the World's Forests from Greater Threats

Ensuring the Food and Water Supply for Us All

Why the Weathermen Lied and the Penguins Moved South -

By Louis Zacharilla, Director of Innovation

Plus More!
The Orbiter is now available as a beautiful, mobile-friendly online magazine. Click on the cover below to read it now: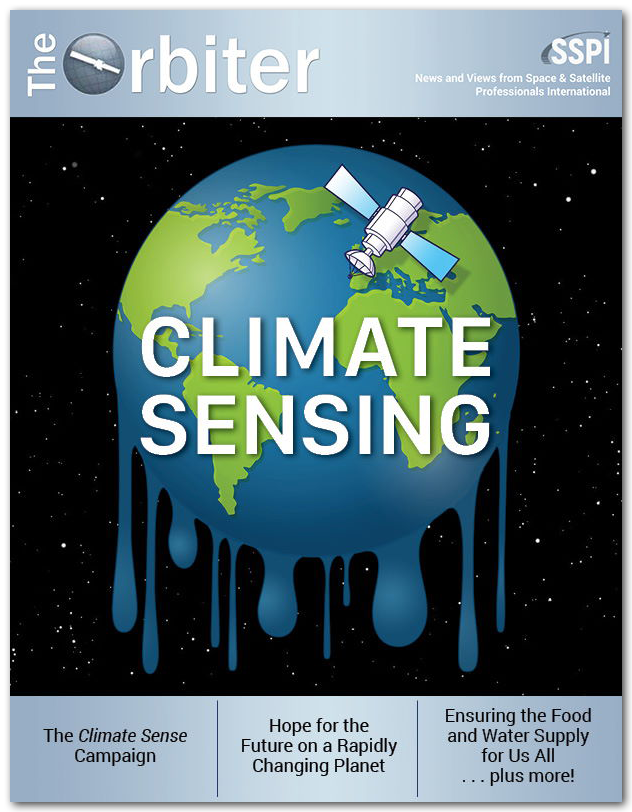 SSPI's online magazine The Orbiter is made possible with the support of our corporate partners

---