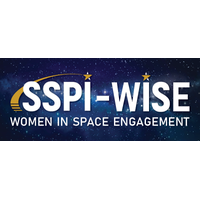 (June 9, 2022) – In July 2021, SSPI's Women in Space Engagement (WISE) group initiated a Mentorship Program to enable women starting out, or at a crossroads in their careers, to take advantage of the experiences of pioneering women already established in the exciting but historically male-dominated satellite and space industry.
In this past year, 14 pairs of mentors and mentees around the globe have been working together, offering a rich learning and development experience for both groups. Mentors share their knowledge and experience and help nurture new talents, while mentees expand their networks and get support on ways to advance their careers in this vibrant industry. Feedback from mentees has confirmed the success of the program:
"The program has been great for helping me with professional development in a way that I don't necessarily receive it from my company."
"As someone who is new to the space industry, I couldn't imagine having better direction, education and leadership than I am receiving first hand through the mentoring process. Many thanks to SSPI-WISE for making this possible."
"My mentor has been great about connecting me with people in her network whose work aligns with my interests. She has also had good advice about how to take advantage of my time in grad school and suggestions on how to tailor some of my research/projects to my overall career goals."
"It's very empowering to me just to simply have a relationship with another woman in the industry and know that I have a great resource for professional advice."
In celebration of this anniversary, SSPI-WISE is opening the program for a new cohort of mentors and mentees. Prospective mentors can sign up at the following URL: https://bit.ly/SSPIWISE_Mentor_SignUp, and prospective mentees can sign up at this URL instead: https://bit.ly/SSPIWISE_Mentee_SignUp.

About SSPI-WISE
SSPI-WISE (SSPI Women in Space Engagement) is a group that welcomes all women members from the space & satellite industry. Group goals include:
Engaging women in the space and satellite industry through STEM outreach, structured mentor programs and partnerships with other women's groups.
Elevating the profile of women in the industry by encouraging balance on conference panels, recognizing companies that actively promote women, profiling women through social and other media and encouraging nomination of women for awards, including the Hall of Fame, 20 Under 35 and Mentor of the Year SSPI awards.
Networking and social media campaigns to spread the word about SSPI-WISE and make sure all women in the industry, from young professionals to women in the midst of long careers have a chance to participate and contribute.
SSPI-WISE meets once per month, usually on Zoom, to discuss goals and plan new events. For more information, visit www.sspi.org/cpages/sspi-wise-women-in-space-engagement.

For More Information
Wendy Newman
SSPI-WISE Mentorship Committee Chair
wendy@strategic-voice.com
sspiwise.mentoring@gmail.com
---