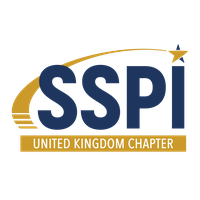 London, November 21, 2017 – SSPI UK, the UK Chapter of the worldwide Space and Satellite Professionals International network, is delighted to announce that ESA Director of Telecommunications and Integrated Applications, Magali Vaissiere, has been named UK Space Personality of the Year 2017.
The board of SSPI UK Chapter voted Ms Vaissiere as winner of this annual honour for her many impactful ongoing contributions to the UK space and satellite sector and the enhancements which she has spearheaded to raise awareness and integration of space and satellite technologies and applications in wider industry and society.
Ms Vaissiere has been instrumental in the establishment and continuing development of the European Centre for Satellite Applications and Telecommunications (ECSAT), in Harwell, Oxfordshire, UK, whose principal goal is to stimulate and drive opportunities for international collaboration, with space and satellite technologies and applications at the heart of new collaborative developments to improve businesses and lives.
She has worked tirelessly to engender inclusion and collaboration in the space sector and at ESA (European Space Agency), and to migrate the focus of ESA towards meaningful 'downstream' applications.
"Magali has made great strides in breaking down barriers between different satellite domains, and she has successfully raised the profile of satellite services with non-space organisations," commented Betty Bonnardel, President of SSPI UK.
"Magali's contribution to growing the space economy in UK and Europe continues to be immense and she is a great ambassador for the sector," Bonnardel added.

About Magali Vaissiere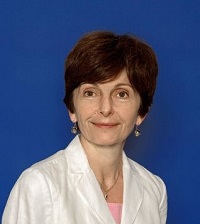 Magali Vaissiere was appointed Director of Telecommunications and Integrated Applications (D/TIA) in 2008. Later, in 2013, she was appointed Head of ECSAT.
Mrs Vaissiere has 24 years of experience in industry, dealing firstly with ground-based radar systems and then with satellites. She says: "The major lesson I learned with industry is that the market is always moving and its global nature means that changes are coming faster and faster. Competitiveness is an everyday challenge. Moreover, the telecom satellite market is at the crossroads of two different worlds: the space business world is very much driven by institutional policies while the telecom world is global and a place of continuous innovation."
In 2005, Mrs Vaissiere joined ESA as the Head of the Telecommunications Department within the ESA Directorate for Telecommunications and Navigation.
The Directorate of Telecommunications and Integrated Applications is one of several Directorates created in an organisational transformation triggered by ESA Director General Jean-Jacques Dordain and endorsed by the ESA Council. D/TIA reflects the major increase in telecommunication activities in today's world and tomorrow's new perspectives opened by Public Private Partnerships between ESA, industry and operators. It also reflects the growth potential for integrated applications in fields such as security, health, energy and development.
She says: "The Integrated Applications represent a new challenge for TIA and ESA where our objectives in this area are to expand the utilisation of various space assets (telecommunications, navigation, Earth observation, etc.) by possibly new communities of users and involving new players. In this field, a rigorous coordination with internal and external stakeholders will be implemented. At the same time, all potential cooperations will be explored."
Born in France in 1957, she has an Executive MBA from the Centre de Perfectionnement aux Affaires, a Master of Science in Electrical Engineering from the University of Stanford and a Diplome d'ingénieur de l'Ecole Nationale Supérieure des Télécommunications de Paris.
Annual Better Satellite World Awards 2017
Ms Vaissiere will be presented with her UK Space Personality of the Year Award on 4 December, 2017 at the Annual Better Satellite World Awards, held at 1 Whitehall Court, London SW1.
Leaders of Space and Satellite Professionals International annually meet at The Better Satellite World Awards and Dinner, organised by SSPI UK Chapter and SSPI Isle of Man Chapter, to celebrate the contributions made by the satellite industry to enhance the economy, safety, security, governance, development and health of the planet.

About SSPI UK
SSPI UK is proudly part of the worldwide Space and Satellite Professionals Internationals (SSPI) network. SSPI UK is an association of space and satellite industry professionals who share a passion for space and its multifaceted positive role in our lives. With our UK-based membership, we are committed to promoting widespread awareness of the benefits of satellites and the many ways in which satellite technologies help humanity: enabling us to better communicate with each other, to build stronger businesses and to improve the human condition. We are dedicated to playing our part in developing and promoting sustainable advancement in the satellite and space sectors. We embrace and encourage innovation, international exchange, commercial creativity and the ongoing development of space for the public good as well as for the enhancement of commerce.
A core value at SSPI UK is the imperative to educate and nurture the talents of our industry's next generation of leaders including scientific, engineering, legal, regulatory and commercial experts. Fundamental to achieving this goal is the open exchange of information and experience both within and outside of SSPI UK membership. http://uk.sspi.org/cpages/home

For media information, please contact:
Cynthia Ritchie
White Tiger Communications
cynthia@whitetigercommunications.net
+44 20 3514 2525
Matthew Owen
+1 212-809-5199 x105
mowen@sspi.org
---