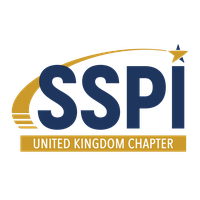 (16 October, 2019 – London, UK) – SSPI UK, the UK Chapter of the Space and Satellite Professionals International organisation is pleased to announce Ian Jones, CEO of Goonhilly, as the U.K. Space & Satellite Personality of 2019. Ian has been instrumental in the revival of Goonhilly Earth station as a multi-faceted space hub. He joins past winners of the award: Catherine Mealing-Jones, Magali Vaissiere and Greg Wyler. We will celebrate the award during the SSPI Better Satellite World Award Dinner taking place on 2 December in London. Here is the link to join us!
Betty Bonnardel, SSPI UK President says: "Especially as we celebrate 50 years of Apollo's Moon mission this year, in which Goonhilly was associated, Ian Jones seemed the natural winner of the SSPI UK Personality of 2019 award."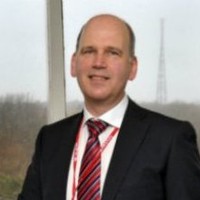 Ian Jones says: "It's such an honour to receive this award. Being recognised from within our amazing profession is very special. Of course it's not possible to build a company alone. Many people were responsible for building Goonhilly long before I came along. More recently the wonderful team at Goonhilly have transformed the site again and I hope that our best achievements are yet to come. Goonhilly has an extraordinary way of touching and inspiring many people. Just as it did to me a few years ago. I hope that everyone with a connection to Goonhilly can feel that they have contributed in their own way to this award."
SSPI's Better Satellite World Awards programme celebrates innovation in the space and satellite sector by honouring three established companies as well as disruptors globally for their role on helping make our world a more prosperous, healthier, better-educated, more sustainable and inclusive home for all humankind. The Better Satellite World Awards Dinner celebrates the enormous contributions of the satellite industry to the economy, safety, security, governance, development and health of the planet – and the outsized role that UK-based companies play in the market. Click here to learn more.

About SSPI
Founded in 1983, Space & Satellite Professionals International (www.sspi.org) is on a mission to make the space and satellite industry one of the world's best at attracting and engaging the talent that powers innovation. With more than 3,700 members in 40 nations, it is the largest space and satellite industry association in the world. It delivers on its mission through programs that promote space and satellite as the invisible but indispensable infrastructure of the modern world, and that help turn individual promise into careers filled with purpose through research, career education for young people, management education for working professionals and talent recognition that spans the industry.
For More Information
Victoria Krisman
Communications Manager
Space & Satellite Professionals International
vkrisman@sspi.org
---