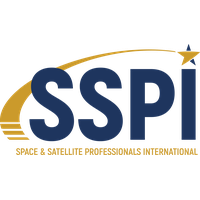 (New York City – March 10, 2021) – Space & Satellite Professionals International (SSPI) today announced that it will present the first ever Inspire Award to famed science fiction author Larry Niven at the 2021 Space & Satellite Hall of Fame Celebration on March 23.
The Inspire Awards honor artists in visual, literary, and performing arts whose work has inspired the people of the space and satellite industry to create the innovations, raise the funds, and overcome the enormous obstacles to lay the foundations for the space economy of the future.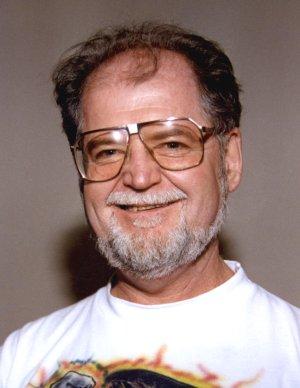 Larry Niven is the author of numerous science fiction short stories and novels, from his first short story "The Coldest Place" published in 1964 to his best-known work, Ringworld, which received Hugo, Locus, Ditmar and Nebula awards. His collaborative novels with Jerry Pournelle, The Mote in God's Eye and Lucifer's Hammer, are among his other most famous works. Niven also received three Hugo awards for Best Short Story for his "Neutron Star," "Inconstant Moon" and "The Hole Man" stories and one for Best Novelette for his "The Borderland of Sol." A great number of Niven's works, including Ringworld, take place in his Known Space universe, in which humanity shares the several habitable star systems nearest to the Sun with over a dozen alien species. He is also known within science fiction fandom for the creation of "Niven's Laws," which describe how the universe works; the first and most well-known of these is: "There is no cause so right that one cannot find a fool following it." Based on his vision of the future, expressed through his many works, Niven served as an advisor to President Ronald Reagan on the creation of the Strategic Defense Initiative antimissile policy as part of the Citizens' Advisory Council on National Space Policy. In 2007, he also began advising the U.S. Department of Homeland Security on future trends affecting terror policy as part of a group of science fiction writers known as SIGMA, led by Jerry Pournelle. For more information about Larry Niven, visit larryniven.net.
"As a long-time sci-fi fan, I know its power to inspire," said executive director Robert Bell. "We are so proud to name Larry as our first honoree for an award that uniquely expresses SSPI's top priorities. Our Making Leaders campaign focuses on attracting talent, recognizing talent and promoting best practices in talent development, while the Better Satellite World campaign educates customers, employees, investors and the public on the immense benefits that space and satellite technologies deliver to humanity."

About SSPI
Founded in 1983, Space & Satellite Professionals International (www.sspi.org) is on a mission to make the space and satellite industry one of the world's best at attracting and engaging the talent that powers innovation. The space and satellite business has never seen a time of greater experimentation and disruption than we see today. Investment is the fuel for transformation, but people are the engine. SSPI helps the industry attract, develop and retain the talented people it needs to keep the engine turning. People who connect through high-profile events and gain recognition from prestigious awards. People who rely on SSPI for a broader understanding of the industry as much as for individual networking and career mentoring. From young people seeking a career path to industry veterans with wisdom to share, SSPI connects them all.
Talent, investment and opportunity flow to industries that make a difference. SSPI is the only organization that also promotes the enormous value of space and satellite through dramatic stories of our technologies and companies making a better world. Those stories overturn misconceptions about the industry that hold it back. They inspire our people and attract new ones to the industry. They help justify investment and give new customers a reason to care about our services and products. Through the stories we tell and the people we serve, SSPI inspires the growth of the $1 trillion space economy of the future.

For More Information
Victoria Krisman
Communications Manager
Space & Satellite Professionals International
vkrisman@sspi.org
---