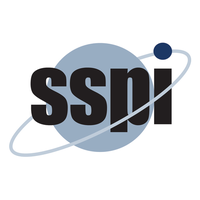 Recognizing high-achieving young satellite industry employees with industry leadership potential and the mentors who guide them
New York City, May 23, 2017 – The Society of Satellite Professionals International (SSPI) has opened nominations for its twelfth annual Promise and Mentor Awards, which will be presented on October 17 at SSPI's Future Leaders Dinner in New York City. Every year, SSPI presents three young satellite professionals with its Promise Award in recognition of outstanding achievements that signal their potential to become leaders of the industry. SSPI also presents a Mentor Award to an executive who is recognized for fostering young talent, both within his or her own organization and throughout the industry, and also for volunteering time and energy in support of the industry.
"Each year's Promise Award winners are testaments to this industry's ability to attract high-potential employees and turn them into leaders through challenging work well done," said executive director Robert Bell. "SSPI's goal is to show all the companies in our industry what it takes to find, attract and engage the talent that powers innovation."
Nomination criteria and forms can be downloaded from the SSPI Website. Nominations close July 31, 2017.
Nominees for the Promise Award must be 35 years or or younger and demonstrate initiative, innovation, creativity and problem-solving skills that positively impact their company's financial performance, marketing effectiveness, technical advancement or research capabilities. Past winners of Promise Awards have included young employees of SES, Intelsat, SpaceX, Hughes Network Systems, the Space & Missile Systems Center of the United States Air Force, RR Media, Space Systems/Loral, CNN, Boeing Satellite Systems, CapRock Government Solutions, Willis Inspace, Wiley Rein LLP, Lockheed Martin Commercial Space Systems, and Futron.
Mentor Award nominees are distinguished by their voluntary contributions to industry causes and track record of coaching, motivating and fostering young professionals to elevate their professional capabilities and leadership potential. Past Mentor Award winners have included David Myers of DataPath, Chris Stott of ManSat, Clayton Mowry of Arianespace Inc., Richard Wolf of ABC Television, Tom Eaton of Harris CapRock, Andrea Maleter of Futron Corporation, Satellite Hall of Fame member Dick Tauber of CNN, Dom Stasi of Avail/TVN, Francesco Frenza of the Cisneros Group, and Andrew Werth of Hughes Network Systems.
The SSPI Future Leaders Dinner, sponsored by Arianespace and Boeing, will be held on Tuesday, October 17, the night before NAB Show New York 2017. NAB Show New York 2017 is a proud supporter of the Future Leaders Dinner.
About SSPI
Founded in 1983, the Society of Satellite Professionals International (www.sspi.org) is on a mission to make the satellite industry one of the world's best at attracting and engaging the talent that powers innovation. With more than 4,000 members in +40 nations, it is the largest satellite industry association in the world. It delivers on its mission through a portfolio of programs:
Next Generation – Staging competitions and sharing information with university students to excite them about careers in satellite.
Leaders Quest – Identifying and honoring present and future leaders as models for the industry to follow.
New Century Workforce – Engaging talent management executives in the satellite company executives in improving hiring and retention practices and winning the industry's fair share of the world's best and brightest.
Better Satellite World – Promoting the immense contributions of satellite to commerce, education, communication and human welfare.
For More Information
Matthew Owen
Communications Manager
212-809-5199 x105
mowen@sspi.org
---