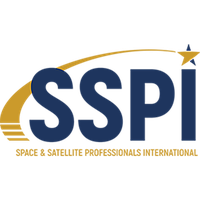 (New York City, May 30, 2019) – Space & Satellite Professionals International (SSPI) today opened nominations for its 2019 "20 Under 35" list and the associated Promise & Mentor Awards. The honorees will be celebrated at the Future Leaders Dinner on October 8, as part of the Satellite Innovation Symposium at the Computer History Museum in Mountain View, California. Nominations are due by July 31, 2019.
Every year, during its Future Leaders Dinner, SSPI announces its list of the "20 Under 35" young space and satellite professionals to watch in the years ahead. "20 Under 35" honorees are employees or entrepreneurs who have demonstrated initiative, creativity and problem-solving skills that created new capabilities, overcame major challenges, and ensured excellence in technology and service.
The three top-ranking on the list are honored with a Promise Award, which recognizes the potential to become a future leader of the industry, and complete video interviews in SSPI's Making Leaders series. During the Dinner, SSPI also presents the Mentor of the Year Award to a satellite executive who has fostered young talent, both within his or her organization and throughout the industry.
"It feels good every year to recognize the outstanding young talent in our industry," said executive director Robert Bell. "But talent recognition also serves a serious purpose. The space business is competing with the best-known names in tech for the people it needs to drive radical transformation in the years ahead. We will only succeed by making sure that talent is at near the top of every company's priority list. Public recognition helps make that happen."
Nomination forms are available on SSPI's website.

About SSPI
Founded in 1983, Space & Satellite Professionals International (www.sspi.org) is on a mission to make the space and satellite industry one of the world's best at attracting and engaging the talent that powers innovation. With more than 3,700 members in 40 nations, it is the largest space and satellite industry association in the world. It delivers on its mission through programs that promote space and satellite as the invisible but indispensable infrastructure of the modern world, and that help turn individual promise into careers filled with purpose through research, career education for young people, management education for working professionals and talent recognition that spans the industry.

For More Information
Victoria Krisman
Communications Associate
Space & Satellite Professionals International
vkrisman@sspi.org
---