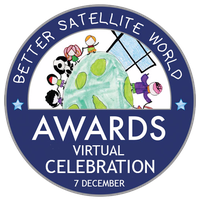 (5 November 2020 – New York City & London) – Space & Satellite Professionals International (SSPI) announced today the recipients of the sixth annual Better Satellite World Awards. The awards honour established companies along with disruptive innovators who make the world a more prosperous, healthier, better-educated, sustainable and inclusive home for humankind. An international jury selected Avanti Communications' Bidi Bidi Project, SES's SATMED Satellite-based Telemedicine Platform and SatSure AG to receive this year's awards. The recipients will be honoured at the Better Satellite World Awards Virtual Celebration on 7 December.
"These are three transformative uses of satellite in different corners of the globe that are making a better world," said SSPI Director of Development and Innovation Louis Zacharilla. "What ties them together is that each has been giving the nations and communities where they are providing satellite service the power to become self-reliant financially, in terms of learning and also for the purpose of health. SSPI members salute these efforts."
The selection of the recipients for the Better Satellite World Awards was made by an international jury consisting of a broad cross-section of industry thought leaders and distinguished professionals. This year, the jury decided to extend an honourable mention to Badan Aksesibilitas Telekomunikasi dan Informasi (BAKTI) for its work providing Internet services in remote areas of Indonesia and Omanos Analytics for its innovative combination of Earth-Observation-based support of low-infrastructure and/or politically complex regions' need for accountability for social and environmental damage.
The Better Satellite World Awards Virtual Celebration is produced by SSPI and its UK and Isle of Man Chapters.

The 2020 Better Satellite World Award Recipients:
Avanti Communications' Bidi Bidi Project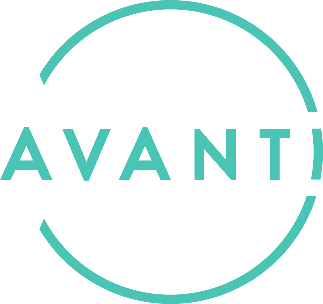 In 2019, Avanti Communications began to use its satellite technology, which provides coverage across Sub-Saharan Africa, Europe and the Middle East, to improve the welfare of refugees, host communities and humanitarian organisations in one of the largest refugee settlements in East Africa, the Bidi Bidi refugee camp. The camp, based in Northern Uganda, hosts over 270,000 displaced people from the neighbouring conflict in Southern Sudan, and is located in a remote, off-grid area, making it difficult to provide support for the refugees and the overtaxed host communities and local resources. Avanti partnered with the Social Innovation Academy (SINA) to provide satellite broadband powered by solar energy to the Bidi Bidi site, as electricity is rarely available in the region. This installation is the first of three that Avanti plans to set up in the refugee settlement.
Broadband connectivity provides many opportunities for the displaced people in the refugee camp, including online courses, job and grant applications, self-learning websites, research and enterprise training. These resources allow refugees to create learning spaces where they can tackle local problems themselves, rather than relying on humanitarian organisations, and where they can regain self-reliance and new work opportunities, relieving pressure on the nearby host communities. SINA's connected centre, supported by Avanti's installation, is used by over 100 people on a daily basis, including teachers and youth from the surrounding area. Avanti provides laptops to those without access to smartphones, allowing them to access self-learning websites and MOOCs, such as Coursera, Khan Academy, edX, Udemy and online selling websites and enterprises. The company also provides installation, maintenance and customer support to ensure that the facility functions well at all times. Based on the success of the Bidi Bidi project, Avanti has been working with UNHCR, the UN Refugee Agency, as a corporate partner throughout 2020, to donate solar-powered satellite broadband connectivity and laptops to seven UNHCR sites in remote refugee settlements in Uganda as well.

SATMED Satellite-based Telemedicine Platform delivered via SES satellites


SATMED is an award-winning Luxembourg Government's e-health satellite-based platform that combines medical care, education and health management in one platform that can be accessed from anywhere. It provides doctors with the ability to keep accurate medical records, consult with colleagues and allows better education for health professionals even in the remotest areas, where there is lack of terrestrial infrastructure. SATMED integrates health applications, connectivity and cloud services for securely storing and sharing data, enabling healthcare professionals and institutions around the world to communicate and collaborate easily and effectively. The web-based platform is accessed with a single sign-on and offers teleconsultation, teleradiology, health information systems, e-learning, electronic medical record systems and much more. Users in remote and under-served areas can access high-quality satellite broadband connectivity provided via SES's satellites and connect to the SATMED platform. Thanks to SATMED, quality healthcare is possible regardless of the location or circumstances. For its accomplishments, the platform was recognised with a VSAT "Changing Lives" Stellar Award in 2016.
For many years, SATMED has been used to help multiple non-government organizations (NGOs) provide improved healthcare solutions around the world, and became particularly vital during the ongoing COVID-19 pandemic. Friendship NGO currently serves two floating hospitals off the remote islands of northern Bangladesh and one terrestrial hospital in southern Bangladesh, sending patient data via SATMED to the National Healthcare database to allow for quicker identification of medical issues and resolutions. The Serabu Hospital in Sierra Leone, supported by the German Doctors NGO, also makes use of SATMED to provide care for its thousands of patients in a location so remote that it is two hours away from the nearest administrative centre and the only complex in the area with electricity. SATMED allows the remote hospital to access real-time situational assessment and data exchange with other hospitals, facilitates the X-ray data processing by the doctors in Germany, helps with running daily operations and management of critical supplies and logistics.

SatSure AG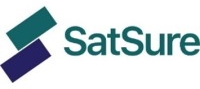 SatSure AG is a DeepTech space applications startup that provides spatial decision intelligence to banking and insurance clients around the world. Their proprietary platform SatSure SPARTA uses satellite imagery, IoT and weather data among others, analysed using various Artificial Intelligence algorithms, to generate usable data insights for banking customers to help them better manage their agriculture portfolios and reduce the non-performing assets through efficient loan recoveries, increase their lending and financial inclusion mandate by adding new customers, planning their market expansion as well as bundling insurance products to protect their portfolio from climate change effects. SatSure's alternate data-based insights help financial institutions create efficient risk policy and underwriting, enabling access to finance for even smallholder farmers, who have traditionally not been part of any institutional lending. And its product suite SatSure SAGE is helping these lenders provide better customer experience for such farmers even in the remotest regions of India, by accelerating the onboarding process, enabling higher range of products and different interest rates to choose from, bundling farm management advisories, and helping build an empathetic approach to customer relationship in the event of defaults caused due to natural or market volatility events. In the last two years, roughly 2 million farmers have received loans based on the use of SatSure's platform and product, while more than 400,000 farmers have benefited due to the faster insurance claim settlement process.
SatSure's innovation in helping re-engineer financial sector processes and products for societal good has been recognized by various international platforms and organizations such as the World Economic Forum, World Bank, MIT, and the Asian Development Bank, to name a few.


Honourable Mentions:
Badan Aksesibilitas Telekomunikasi dan Informasi (BAKTI) for its exceptional work, through its service provider partners, in utilising the Hughes JUPITER™ System to provide Internet services to secondary, junior high and vocational schools; telecommunication infrastructure to remote local government offices; community healthcare centres, supporting projects such as telemedicine and e-health with the Ministry of Health; and Internet service for community and agency disaster management, complementing the service provided by the Indonesian disaster relief agency BNPB.
Omanos Analytics, a space technology start-up company based in Glasgow, UK, for its innovative combination of Earth Observation data with community-based information sources, including community representatives, local media, legal groups and NGOs, to support low-infrastructure and/or politically complex regions' need for accountability for social and environmental damage.

About the Better Satellite World Campaign
Working with partner associations and dozens of supporting companies around the world, Space & Satellite Professionals International's Better Satellite World campaign (www.bettersatelliteworld.com) is changing the global conversation about satellites and their influence on the economy, business and societies everywhere. The campaign was launched in Washington, DC during SATELLITE 2015. It has since become a cornerstone and a viral effort that is successfully communicating the incredible power of satellites for human good.
SSPI has published a series of stories and videos that dramatize the immense contributions of the "invisible infrastructure" of satellite to life on Earth, which are widely shared by individuals, companies and the media. The Better Satellite World campaign is available for repurposing by any organization or person who wishes to use the content to help promote the industry at www.bettersatelliteworld.com and through the Twitter hashtag #bettersatelliteworld.
About SSPI
Founded in 1983, Space & Satellite Professionals International (www.sspi.org) is on a mission to make the space and satellite industry one of the world's best at attracting and engaging the talent that powers innovation. The space and satellite business has never seen a time of greater experimentation and disruption than we see today. Investment is the fuel for transformation, but people are the engine. SSPI helps the industry attract, develop and retain the talented people it needs to keep the engine turning. People who connect through high-profile events and gain recognition from prestigious awards. People who rely on SSPI for a broader understanding of the industry as much as for individual networking and career mentoring. From young people seeking a career path to industry veterans with wisdom to share, SSPI connects them all.
Talent, investment and opportunity flow to industries that make a difference. SSPI is the only organization that also promotes the enormous value of space and satellite through dramatic stories of our technologies and companies making a better world. Those stories overturn misconceptions about the industry that hold it back. They inspire our people and attract new ones to the industry. They help justify investment and give new customers a reason to care about our services and products. Through the stories we tell and the people we serve, SSPI inspires the growth of the $1 trillion space economy of the future.
For More Information
Victoria Krisman
Communications Manager
Space & Satellite Professionals International
vkrisman@sspi.org
---