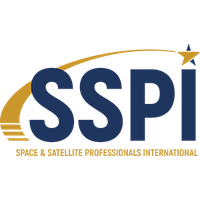 (June 14, 2021 – New York City) – At its May meeting, the Board of Directors of Space & Satellite Professionals International (SSPI) appointed Nicole Robinson, President of Ursa Space Systems, as Chair and Katherine Gizinski, CEO of Mansat, as President. They are joined by eight new Directors elected by the membership for three-year terms beginning July 1, including:
Julie Bettinger, Vice President, Corporate Marketing & Communications, ST Engineering iDirect
Josef Bogosian, Vice President, Global Sales & Marketing, Commercial Satellites, Boeing
Negar Feher, Vice President, Product and Business Development, Momentus
James Hinds, CEO, Airbus OneWeb Satellites
Marie-Pierre Pluvinage, Director, Business Development, Connected Intelligence, Airbus US Space & Defense
James Trevelyan, Senior Vice President, Enterprise and Emerging Markets, Speedcast
Mark Witsaman, Vice President, Product Engineering, Globalstar
Elias Zaccack, Executive Vice President, Global Sales, SES
"SSPI is grateful to outgoing Chair Thomas Van Den Driessche, President and CCO of ST Engineering iDirect, for his service on the Board and in its leadership," said executive director Robert Bell. "One of his priorities was to expand representation on our Board into the many exciting new sectors of the industry, from LEO constellations and space data analytics to flat-panel antennas and on-orbit servicing. We have accomplished that goal, as well as making a major improvement in the gender balance of the Board. This outstanding group of executives will ensure that our content and programs keep pace with this fast-changing industry."
Continuing in service on SSPI's Board of Directors are:
Michael Antonovich, Vice President, International Sales and Business Development, DataPath
Jonathan Crawford, President & CEO, The SPACECONNECTION
Tony Gingiss, COO, Virgin Orbit
Katherine Gizinski, CEO, Mansat (President)
Jonathan Hofeller, Vice-President of Starlink and Commercial Sales, SpaceX
Aaron Lewis, Vice President, Corporate Communications & Government Relations, Arianespace, Inc.
Sharyn Nerenberg, Senior Director, Corporate Communications, Hughes Network Systems (Treasurer)
Reza Rasoulian, Executive Advisor, Carnival Cruise Lines
Nicole Robinson, President, Ursa Space Systems (Chair)
Mike Safyan, Vice President of Launch, Planet
Dr. Walter Scott, Executive Vice President and Chief Technology Officer, Maxar
Billie Sims, Vice President, Sales & Business Development, Government Programs, Hunter Communications (Secretary)
Jeremy Turpin, CTO and Co-Founder, Isotropic Systems
Elizabeth Evans of Reed Smith LLP serves as General Council. You can learn more about SSPI's newest Board members here: www.sspi.org/cpages/sspi-board-of-directors-new-members.

About SSPI
Founded in 1983, Space & Satellite Professionals International (www.sspi.org) is on a mission to make the space and satellite industry one of the world's best at attracting and engaging the talent that powers innovation. The space and satellite business has never seen a time of greater experimentation and disruption than we see today. Investment is the fuel for transformation, but people are the engine. SSPI helps the industry attract, develop and retain the talented people it needs to keep the engine turning. People who connect through high-profile events and gain recognition from prestigious awards. People who rely on SSPI for a broader understanding of the industry as much as for individual networking and career mentoring. From young people seeking a career path to industry veterans with wisdom to share, SSPI connects them all.
Talent, investment and opportunity flow to industries that make a difference. SSPI is the only organization that also promotes the enormous value of space and satellite through dramatic stories of our technologies and companies making a better world. Those stories overturn misconceptions about the industry that hold it back. They inspire our people and attract new ones to the industry. They help justify investment and give new customers a reason to care about our services and products. Through the stories we tell and the people we serve, SSPI inspires the growth of the $1 trillion space economy of the future.
For More Information
Victoria Krisman
Communications Manager
Space & Satellite Professionals International
vkrisman@sspi.org
---