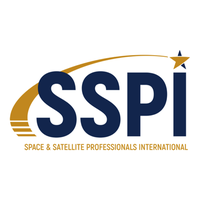 (March 28, 2023 – New York City) - Space & Satellite Professionals International (SSPI) announced today that its Board of Directors has elected Katherine Gizinski, CEO of ManSat, as its Chairwoman and James Trevelyan, Senior Vice President, Enterprise & Emerging Markets for Speedcast, as its President. The appointments take effect immediately and continue through the end of SSPI's next fiscal year in June 2024.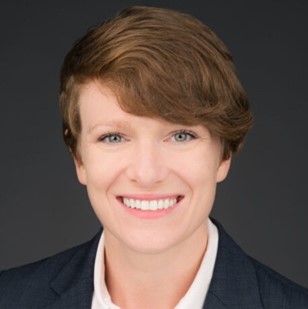 As CEO of ManSat, Katherine leads a team of experts in international spectrum regulation and market access. From filing services to customized consultancy, ManSat guides clients through complex regulatory environments, campaigns for new spectrum identification, and facilitates development of regulatory frameworks to support ground-breaking technologies coming to market. Before joining ManSat, Katherine worked with US defense contractors to bring commercial satellite and terrestrial communication technologies to austere environments in support of military, diplomatic, first responder, and commercial initiatives. A graduate of the International Space University's Executive program, Katherine holds a Bachelor of Science degree in Commerce from the University of Virginia.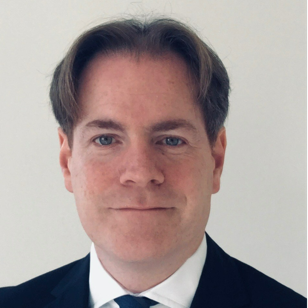 James Trevelyan joined Speedcast in 2018 after 17 years in various leadership roles at Arqiva's Satellite and Media division. He served as Chairman of the WTA for 6 years. At Speedcast, he leads the Enterprise business unit. The Speedcast global network serves over 40,000 remote sites across all continents supported by field engineers in 40 countries and customer support centers on six continents. James graduated with a double honors degree in International Business and Modern Languages from the University of Strathclyde in Glasgow, Scotland, UK.
"As our industry shifts into overdrive to seize opportunities created by technology change and billions in new investment, SSPI depends on the leadership of its officers and Board of Directors to understand the business from the inside," said executive director Robert Bell. "Our programs and properties – from the Better Satellite World campaign to the industry's Hall of Fame – are unique in the industry, and leaders like Katherine and James ensure that we evolve to keep pace with change."

About SSPI
Founded in 1983, Space & Satellite Professionals International (www.sspi.org) is on a mission to make the space and satellite industry one of the world's best at attracting and engaging the talent that powers innovation. Investment is the fuel for transformation, but people are the engine. SSPI helps the industry attract, develop and retain the talented people it needs to keep the engine turning. People who connect through high-profile events and gain recognition from prestigious awards. People who rely on SSPI for a broader understanding of the industry as much as for individual networking and career mentoring. From young people seeking a career path to industry veterans with wisdom to share, SSPI connects them all.
Talent, investment and opportunity flow to industries that make a difference. SSPI is the only organization that also promotes the enormous value of space and satellite through the dramatic stories of our Better Satellite World campaign (www.bettersatelliteworld.com). Those stories overturn misconceptions about the industry that hold it back. They inspire our people and attract new ones to the industry. They help justify investment and give new customers a reason to care about our services and products. Through the stories we tell and the people we serve, SSPI inspires the growth of the $1 trillion space economy of the future.

For More Information
Victoria Krisman
Communications Manager
Space & Satellite Professionals International
vkrisman@sspi.org
---