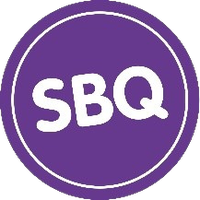 By David Meltzer, Secretary General, GVF.
Anyone responsible for recruiting or retaining staff knows the following: It's tougher than ever. According to the Space Foundation's April 2022 "The Space Report 2022 Q1", data from the U.S. Bureau of Labor Statistics noted that employment in the core U.S. space industry is at a 10-year high reflecting an increase of 18.4% in employment during the 2016-2020 period. Pay for employees in the private space sector averages $125,214 which is more than double the average annual salary of $62,247 for all U.S. private-sector jobs and 27.3% more than the average salary of $98,340 for STEM occupations. Clearly, these are good times to be an employee in the U.S. space industry and, conversely, space industry employers are faced with a need to make their jobs more attractive to prospective and current employees.
Just a few of the many data points highlighting the need for employers to recruit and retain employees in an increasingly competitive environment are the following:
44% of employees are "job seekers," according to Willis Towers Watson's 2022 Global Benefits Attitudes Survey which surveyed U.S. employees from large and midsize private employers across a broad range of industries in December 2021 and January 2022.

According to an online TIAA survey conducted in December 2021 and January 2022, two in three surveyed U.S. employers say it has been harder to attract and retain employees in the last year. Nine in 10 expect this to continue over the next year

A report from the Center for American Progress found that turnover can cost U.S. organizations anywhere from 16% to 213% of the lost employee's salary.
Employee retention research by SHRM and Globoforce found that retaining employees is the most significant concern for almost half of human resources leaders.
There is ample evidence that the recruitment and retention challenges faced by U.S. space industry employers are similarly faced by peers around the world.
Faced with an increasingly well-paid workforce that is increasingly hard to recruit and retain, how can the space industry respond and do so in an environment when costs need to be contained?
The answer is to improve benefits in a cost-effective manner and one such benefit is staff training. According to a global survey by LinkedIn Talent Solutions, companies rated highly on employee training saw 53% lower attrition. Increasingly, online training is seen as preferred – particularly as many more people are working from home following the COVID-19 pandemic. A 2021 collection of training industry statistics published by a provider of compliance-based training courses and resources includes the following:
SSPI, SatProf and GVF have recently partnered to provide online training and certification courses geared towards people who are new to the space and satellite industry as well as people already in the industry seeking to broaden their knowledge or improve their chances for career advancement. "Space Business Qualified" courses cover a range of topics, are inexpensive, and have proven popular recruitment and retention tools for space industry employers.
If you are trying to hire or retain someone, or are looking to broaden your knowledge and increase your productivity, consider taking one or more SBQ courses. Topics covered include rocketry, orbits, spacecraft, antennas, market sectors, financing, insurance and regulation. Learn more about the topics covered in the five Fundamentals courses at Take a Course — Space Business Qualified (spacebq.org)

This article first appeared in Connectivity Business.
---