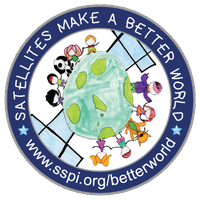 (April 27, 2023 – New York City) – Space & Satellite Professionals International (SSPI) today released Truly Connected World, its newest video in the Better Satellite World campaign. It tells the story of how unified, trust-based satellite networks are providing connectivity to even the most remote and difficult regions of the world, bringing all of us closer together. Truly Connected World is made possible by funding from Isotropic Networks.
You can watch the video on SSPI's website and on Youtube.
"Though billions have yet to go online for the first time, digital connectivity has faster than any other technology in history," said executive director and producer Robert Bell. "But the more connected we are, the more vulnerable we become, because of the key missing ingredient: trust. Our new video explores what a truly trust-based network could bring to the world."

Inside the Story
Every year, through relentless innovation, we're moving closer to a world completely connected by wires and cables, optical fibers and radio waves. Many of those radio waves make their way through space. Satellites let us reach vast regions where technology on the ground is missing or costs too much. Today, their services are converging with ground networks as never before. The vision of a truly connected world is becoming a reality. But one thing is still missing: trust. Users need to trust that their vital information is secure – and that networks can handle the explosion of services running on them, because they have become essential to both life and livelihood.
Satellite companies like Isotropic Networks create solutions that deliver trust, including one called Pendragon. Using artificial intelligence, it combines different ground and space connections into unified networks, expanding coverage, eliminating failures and providing high-speed performance. It monitors every user and device on a network, automatically detecting threats and taking action to stop them. Solutions like Pendragon make it possible to bring internet access to an Indonesian village to automate a massive mine for the rare minerals that power our digital future to give a ship or plane the same connectivity you enjoy at home.

About SSPI
Founded in 1983, Space & Satellite Professionals International (www.sspi.org) is on a mission to make the space and satellite industry one of the world's best at attracting and engaging the talent that powers innovation. The space and satellite business has never seen a time of greater experimentation and disruption than we see today. Investment is the fuel for transformation, but people are the engine. SSPI helps the industry attract, develop and retain the talented people it needs to keep the engine turning. People who connect through high-profile events and gain recognition from prestigious awards. People who rely on SSPI for a broader understanding of the industry as much as for individual networking and career mentoring. From young people seeking a career path to industry veterans with wisdom to share, SSPI connects them all.
Talent, investment and opportunity flow to industries that make a difference. SSPI is the only organization that also promotes the enormous value of space and satellite through dramatic stories of our technologies and companies making a better world. Those stories overturn misconceptions about the industry that hold it back. They inspire our people and attract new ones to the industry. They help justify investment and give new customers a reason to care about our services and products. Through the stories we tell and the people we serve, SSPI inspires the growth of the $1 trillion space economy of the future.

For More Information
Victoria Krisman
Communications Manager
Space & Satellite Professionals International
vkrisman@sspi.org
---