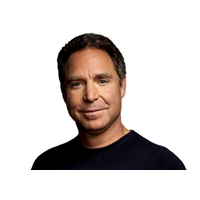 Founder and Executive Chairman of OneWeb, Greg Wyler, has been named SSPI UK Space & Satellite Personality of the Year. The Board of SSPI UK Chapter voted Mr. Wyler winner of this annual award for his contribution to the UK space and satellite sector and his recognition of the UK as an important space hub, selecting London as a base for his business. The Board also recognises the work that Mr. Wyler's OneWeb project is doing to enable broadband access for all.
A pioneer of the commercial NewSpace sector, Wyler established O3b Networks in 2007, the aim of which was to connect the 'other 3 billion' with broadband connectivity using Medium Earth Orbit (MEO) satellites. The company, although now Netherlands-based and owned and operated by SES, was originally conceived in the UK and possesses a UK satellite licence.
Read the full announcement at uk.sspi.org.
---