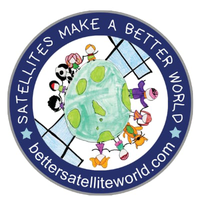 In this podcast, we continue the discussion of public/private partnerships. SSPI Director of Development and Innovation Lou Zacharilla interviews Dave Bettinger, CEO of Spacelink Corporation; Jay Gullish, Senior Director, Digital Economy, Media & Entertainment for the US-India Business Council; and Jyotsna Jayaram, Law Partner at the Bangalore Office of Trilegal, part of the TMT practice group. He asks our guests about what financial structure sand technology partnerships will get us where we need to go. And what can we learn from them?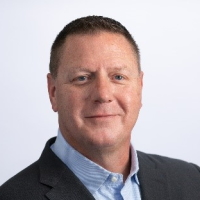 David Bettinger is a business and technology visionary with 30 years of experience in system engineering, focused on innovative satellite communications. He is a strategic thinker with a track record of capturing opportunities, cultivating partnerships, and transforming startup ventures into a competitive position. Before joining SpaceLink, Mr. Bettinger was VP of the Communications Systems and Advanced Development Group at OneWeb. He was a founding member of the satellite network operator, which was established in 2014, and he led a team of satellite, aerospace and communications engineers to design its first- and second-generation satellite payloads, user terminals, and ground segment.At OneWeb he was successful in supporting investment activities and was responsible for the corporate technology roadmap. Previous to his role at OneWeb, Mr. Bettinger spent more than a decade as CTO and Senior VP of Engineering at ST Engineering iDirect, a $250 million satellite communications technology company which provided VSAT solutions to over 400 customers in 120 countries. Mr. Bettinger began his career at Hughes Network Systems where he was a member of the Technical Staff in the Satellite Networks Division. There he contributed to the development of several generations of the Personal Earth Station (PES) satellite network, which was Hughes' flagship product line at the time. He was also a member of the design team that developed and deployed the Claircom air-to-ground telephony system for commercial and private aircraft. A frequent spokesperson at industry events, Mr. Bettinger has authored more than 50 technical papers and articles and holds seven patents in satellite communications.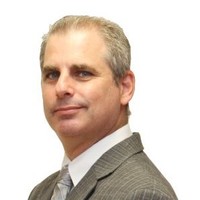 Jay Gullish has passionately promoted digital development in more than 20 countries over his 25 years of experience in government, industry, and civil society across the telecoms, information technology, satcom, and cyber sectors. He has a reputation as an innovative critical thinker and industry expert known for thought leadership, problem solving and an ability to get the job done. Most recently, Mr. Gullish served as a digital policy officer at the U.S. Embassy in New Delhi covering cyber policy, telecommunications, information technology, digital inclusion, and commercial space. While at the Embassy, he aligned U.S. cyber policy toward India across multiple in-country USG agencies and consulates on behalf of the State Department's Coordinator for Cyber Issues (S/CCI). Mr. Gullish was also the in-country lead for the U.S.-India ICT Working Group and the U.S.-India Cyber Consultations. Mr. Gullish previously worked in India's outsourcing industry, and lived and worked in India for over five years. He has international technology experience in southern Africa, Israel, and Vietnam. Born in New York and raised in California, Mr. Gullish has a passion for the outdoors, wildlife and actions that ensure the long-term health of our planet. He is also active in promoting STEM education.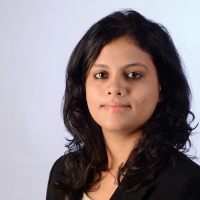 Jyotsna Jayaram is a Partner in the Bangalore office of Trilegal and is part of the TMT practice group. She has a breadth of transactional and advisory experience in the technology and telecom space and her core areas of expertise include data privacy, telecom licensing, OTT services, digital communications, broadcasting and media laws, content regulation, intellectual property rights, payment and settlement systems, e-commerce, cyber security, outsourcing and commercial contracts. Jyotsna also works with domestic and overseas clients on a wide range of corporate matters including investments, business and asset transfers in the TMT sector. Jyotsna is an alumnus of the School of Law, Christ University- Bangalore.
This podcast series is sponsored by

SSPI's Better Satellite World campaign is made possible with the support of our corporate partners

---