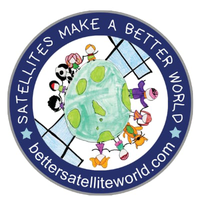 Last week, the city of Winnipeg in the far northern part of Manitoba, Canada was named the world's most Intelligent Community. Among the criteria used was the level of connectivity and how it was used to grow the local economy. As we continue and wrap up our discussion of the new public/private partnership and the power of collaboration, we cannot escape discussion about how satellite connectivity is the underrated technology in this all-important area of business and society. SSPI Director of Development and Innovation Lou Zacharilla speaks on this topic with 3 important Canadians who live and breathe connectivity and collaboration: Stephen Hampton, Manager for Government Affairs and Public Policy at Telesat, Canada; Mina Mitry, Co-Founder and CEO of Kepler Communications; and Mark Romoff, Member of the Board of Directors of Infrastructure Ontario and Senior International Business Strategist.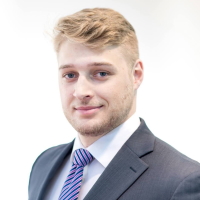 Stephen Hampton joined Telesat in 2018 and is responsible for government affairs and public policy. Telesat, Canada is one of the world's first, largest and most successful satellite operators in history. Its new Lightspeed Network may transform global broadband connectivity. Prior to joining Telesat, Stephen worked at TELUS focusing on 5G, rural broadband, and spectrum policy and before that, as a Consultant with Crestview Strategy where he focused on innovation and digital policy helping some of the largest and most innovative companies in the world navigate the political and regulatory environment. Stephen obtained a Bachelor's Degree in Political Science from the University of Ottawa.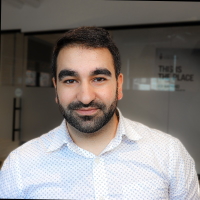 Mina Mitry is the co-founder and CEO of Kepler Communications. A fervent leader with experience conceiving and scaling disruptive companies, opening new markets with compelling products. He holds a bachelor's and a master's degree in Aerospace Engineering from the University of Toronto where he had commercialized some of his research in optimization. Mina co-founded Kepler Communications in 2015 with the ultimate objective of bringing the connectivity infrastructure to space. Mina has led Kepler to design, build and launch its first satellite in a span of only 12 months, the first of its kind in the world. Kepler was recently named as one of the world's most innovative companies by Fast Company, and today, operates a combination of space and ground assets delivering its global connectivity service.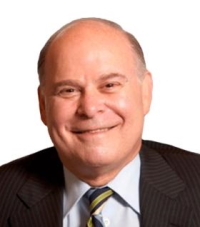 Mark Romoff is a senior international business strategist with proven success in developing and leading economic, political and stakeholder relations, earning multiple recognitions for his contributions to Canada's economic prosperity, enhanced productivity and global competitiveness. He is the former President and CEO of The Canadian Council for Public-Private Partnerships and before that Founding President and CEO of the Ontario Centres of Excellence. As a senior diplomat in Global Affairs Canada, he served in Nigeria, Mexico, Malaysia, Japan and the United States. He is a member of the Board of Directors of Infrastructure Ontario; Buffalo Toronto Public Media Board of Trustees; Australia-Canada Economic Leadership Forum; i-CANADA Governors Council; Chair of the Central Canadian Public Television Association; Vice-Chair of the United Nations Economic Commission for Europe Working Party on Public-Private Partnerships; and is a Senior Fellow at the C.D. Howe Institute. He also served as Chair of the Canadian Smart Cities Challenge Jury. He holds a Bachelor of Science from McGill University, a Masters in Applied Science from the University of Waterloo, and is a graduate of the Harvard Kennedy School of Government Senior Executives Program and the ICD Directors Education Program and holds the Certified Director designation. He is also a recipient of the Queen Elizabeth II Diamond Jubilee Medal.
This podcast series is sponsored by

SSPI's Better Satellite World campaign is made possible with the support of our corporate partners

---