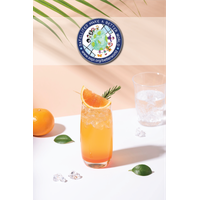 Summer is a time for fun in the sun, for vacations, hobbies and taking a step back from the usual business of the industry. In this podcast series, we check in on what people in the industry are doing this summer, what they're thinking about for the fall as they head out on vacation and what they're planning to do to when they return to make a better satellite world.
Unlike most trade associations, SSPI has Groupies! The origin story of SSPI allegedly begins in a bar with a band of satellite enthusiasts who called themselves the "Satellite Groupies." In this podcast, we get the real scoop from some of the folks who made up that original group – and learn from them what the pioneering days of the satellite industry were like and what lessons they can share with us today. SSPI invites you to join Membership Director Tamara Bond-Williams for this two-part conversation with the Satellite Groupies.
The Original Satellite Groupies include:
Lynn Fischer is living in Kentucky where she is Founder & CEO Catalyst Learning and still applying lessons learned about how to apply technology to expand access to education.
Polly Hollis is retired, living in North Carolina. Ever the organizer, Polly is a member of three book clubs, two bridge clubs, a gourmet cooking group, a gardening group, She chairs a wine appreciation group and have started a new dinner and wine group called the Wineaux.
Susan Irwin is still residing in Washington DC, in Georgetown where at least one Groupies meeting convened. She's semi-retired, working on being more retired eventually. These days, Sue is Consulting, Managing Director of Euroconsult and volunteering with Geeks without Frontiers.
Irl "Bucky" Marshall splits his retirement time between Arizona and Colorado. He keeps himself busy playing music and working at a food bank.
Bill Page is living in Virginia and is active in Industry as VP Salés North America for Novelsat.
Joe Pelton is living in Virginia. Joe is active in the industry as a consultant and author. His 54th book, Space and Sustainability, comes out in September and his 55th, Space Safety Study of NASA Launch Systems, releases at the end of the year. Joe is Chair of the Board of the Alliance for Collaboration in Exploration of Space (ACES) and the Executive Board International Association for the Advancement of Space Safety, Editor for the Journal of Space Safety Engineering (JSSE), a member of the Editorial Board of Space Policy and Advisor to Theia Communications.
Mack Schwing is retired and splits time between Arizona and California. He is currently active in the Wine industry, as part owner of a company that teaches wine industry professionals to sell wine.
Del Smith, living in Maryland, is hyper-active! He is currently serving as general counsel for a Lunar Development Company, which is in stealth mode.
The Groupies have since expanded to include:
Mary Frost Distler, living in New Jersey, volunteers at Duke Farms. She previously taught officers at Ft. Meade Defense Information School.
Arlene Krebs lives out in California, She is currently serving on Boards of Directors, grant writing/consulting for orgs involved in providing computers & broadband to low income individuals, consulting and helping orgs for those experiencing food insecurity and homelessness and working in the arts. Arlene was on the Board of Directors of the Arts Council for Monterey County for 9 years, 2 of those years as President of the Board. She is also creating events, fundraising, and serving the community.
Penelope Longbottom is currently living in Virginia and is actively retired, keeping busy with travel, fitness and mentoring young professionals.
Peter Marshall is retired and living in England, where he continues to work with fellow groupie Joe Pelton on space-related books and is a published author of two spy novels.
This two-part podcast is also available in video format:
SSPI's Better Satellite World campaign is made possible with the support of our corporate partners

---