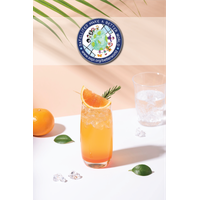 Summer is a time for fun in the sun, for vacations, hobbies and taking a step back from the usual business of the industry. In this podcast series, we check in on what people in the industry are doing this summer, what they're thinking about for the fall as they head out on vacation and what they're planning to do to when they return to make a better satellite world.
Those of you who attended the Better Satellite World Celebration last December know that the typically festive event had a moment of controversy when both Santa Claus and Father Christmas showed up. Santa had lost an election to return as the man of Christmas, while Father Christmas, with a lot more savvy when it came to getting around the world via satellite, was about to be installed.
The controversy, for some reason, has continued. No one is quite sure why, but today we are visiting with the ex-Santa Claus to see what he's up to this summer.
For more information about Santa Claus (Mike Richardson), please visit www.somdentertainment.com.
This podcast is also available in video format:
SSPI's Better Satellite World campaign is made possible with the support of our corporate partners

---