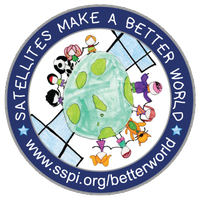 In season 2 of the popular Risk podcast series, we continue exploring the various types of risks inherent in the industry and in life - risks that speak to innovation, hard work and leaning into fear. This sixth and final episode of the new season features a conversation between SSPI Director of Development and Innovation Lou Zacharilla, entrepreneur Gagan Agrawal, PwC India Senior Director Saurabh Bhattacharya and USIBC Senior Director of the Digital Economy, Media, Entertainment and Satcom Jay Gullish. Gagan, Saurabh and Jay talk about what's next for the space & satellite industry in India.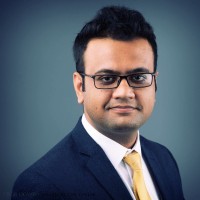 Gagan Agrawal has worked in many disciplines throughout the industry, from product development to launch system engineering to finance. Most recently, he served as Senior Analyst and Satcom Finance Practice Lead for 4 years at Northern Sky Research (NSR). Prior to that position, he worked in Strategy and Market Intelligence at SES and as a Project Manager for the Indian Space Research Organization. Gagan is also an accomplished entrepreneur, having founded EdRAHI to build teacher-centric, skill-focusecd and AI-enabled solutions to help those without access to quality education in India. He also co-founded Rocketeers, a model rocketry workshop to promote aerospace outside the classroom. In his newest venture, Gagan is diving deep into Electric Vehicles and Geospatial ML.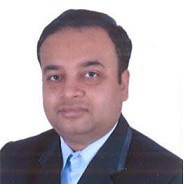 Saurabh Bhattacharya is the Senior Director at PricewaterhouseCoopers (PwC) India in Bangalore, a position he has held for 7 years, where he leads a team within the government and public sector practice dedicated to the space sector. He oversees strategy, socio-economic impacts, governance and data analytics projects across the industry's many layers. Before his current position, Saurabh also served as a Senior and then Principal Consultant for PwC. Prior to joining PwC, he held positions as Associate Director at Grant Thorton India, Technical Manager at RAM Informatics Limited and as a Consultant for Sunrise Systems.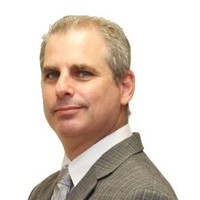 Jay Gullish is the Senior Director of the Digital Economy, Media, Entertainment and Satcom for the US-India Business Council (USIBC), a position he has held for 4 years. Founded in 1975 at the request of the U.S. and Indian governments, the USIBC is the leading business advocacy organization for the two space-faring nations. Jay has passionately promoted digital development across the globe in many sectors, including satellite communications. He served as Senior Economic Advisor on ICT and Trade at the U.S. Embassy in New Delhi. Jay has held a wide variety of stragetic positions throughout his 25-year career in the industry, including Director of Space & Telecommunications for Futron and Director of Strategy & Markety for Network Programs (India). He has also served as a Consultant for VNCI, the Asia Foundation, Verizon, IBM and AT&T. Jay was one of the founders of SSPI's India Chapter.
Season 2 of the Risk podcast series is sponsored by

SSPI's Better Satellite World campaign is made possible with the support of our corporate partners

---