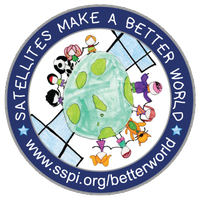 In this podcast, SSPI Director of Development and Innovation Lou Zacharilla speaks with Prateep Basu, Co-Founder and CEO of SatSure AG, who accepted a Better Satellite World Award on behalf of SatSure in December 2020. Prateep talks about the challenges SatSure has faced and the triumphs it has achieved while working to provide timely data to farmers in remote regions that can make the difference between success and despair.
Prateep Basu is the Co-Founder and CEO of SatSure AG. He co-founded SatSure in 2017 and has served first as Global Head of Strategy and Partnerships and then as CEO for the past 1.5 years. Prateep is also a Board Member for Nodd App. Before co-founding SatSure, he served as an analyst at Northern Sky Research and as a scientist at ISRO. Prateep is a graduate of the Indian Institute of Space Science and Technology, the International Space University and Stanford University. He accepted a Better Satellite World Award on behalf of SatSure at the 2020 Better Satellite World Awards Celebration.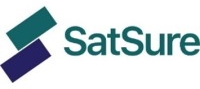 SatSure AG is a DeepTech space applications startup that provides spatial decision intelligence to banking and insurance clients around the world. Their proprietary platform SatSure SPARTA uses satellite imagery, IoT and weather data among others, analysed using various Artificial Intelligence algorithms, to generate usable data insights for banking customers to help them better manage their agriculture portfolios and reduce the non-performing assets through efficient loan recoveries, increase their lending and financial inclusion mandate by adding new customers, planning their market expansion as well as bundling insurance products to protect their portfolio from climate change effects. SatSure's alternate data-based insights help financial institutions create efficient risk policy and underwriting, enabling access to finance for even smallholder farmers, who have traditionally not been part of any institutional lending. And its product suite SatSure SAGE is helping these lenders provide better customer experience for such farmers even in the remotest regions of India, by accelerating the onboarding process, enabling higher range of products and different interest rates to choose from, bundling farm management advisories, and helping build an empathetic approach to customer relationship in the event of defaults caused due to natural or market volatility events. Read more about SatSure.
SSPI's Better Satellite World campaign is made possible with the support of our corporate partners

---