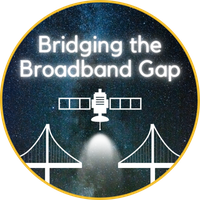 Hellas Sat is in a unique position to eliminate the digital divide in many areas around the world. The company received an award from the International Telcommunication Union (ITU) in 2022 and a Better Satellite World Award from SSPI in 2021 for enabling broadband connectivity to 127 public clinics and hospitals in Zimbabwe and for its efficient collection and distribution of health data to policy makers. Hellas Sat is making a difference, and it does so with a genuine passion for making the world a better place through satellite.
In this second episode of the Bridging the Broadband Gap podcast series, we hear from Ken Karantonis, Space Programs Manager at Hellas Sat, who has been with the company for nearly 20 years. Ken tells us a bit about the company's approach to closing the digital divide in places that have particularly suffered due to lack of connectivity and how Hellas Sat makes such goals financially feasible to pursue.
Kendeas Karantonis is Space Programs Manager at Hellas Sat, a position he has held for over 7 years. In his current role, he is responsible for managing business development and technical feasibility for the company's new satellite program. Ken also manages the company's ESA and EU research and innovation strategic programs dedicated to space and ground systems development. He managed the Hellas Sat 4 program end-to-end, from initiation all the way through launch and in-orbit commissioning phases. Before becoming Space Programs Manager, Ken served for 11 years as Senior Satellite Operations Manager, a role in which he supervised the engineering team responsible for fleet monitoring and anomaly resolution and worked closely with support manufacturers to assist in contingency investigation and implementation of corrective actions. Prior to joining Hellas Sat, he spent 3 years as a Project Manager working on Voith turbo Variable Speed Drives systems and 3 years as an R&D Engineer for Wyle Laboratories.
This podcast series is sponsored by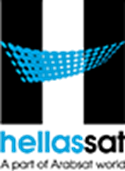 The Bridging the Broadband Gap campaign is underwritten by

SSPI's Better Satellite World campaign is made possible with the support of our corporate partners

---