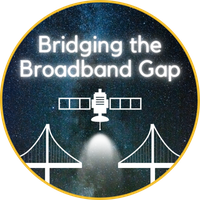 Broadband connectivity is only the foot of the bridge built by satellite networks. In a world shaken and stirred in ways unimaginable, connectivity has been revealed as THE primary economic enabler and the glue to a connected economy and the corporate enterprise.  The "hybrid" workforce and the rise of video and massive uses of data among even the smallest companies has made enterprise broadband increasingly essential.
 So where are the gaps and the opportunities within this sector? What changes have taken place within the company that pioneered and made consumable online access?
In this first episode of the Bridging the Broadband Gap podcast series, we take a look at the universe that Hughes created for the current and future enterprise.  We speak to executives who discuss the global trends in satellite broadband, the strategy going forward and how broadband is shaping the world's most dynamic economy: that of the United States.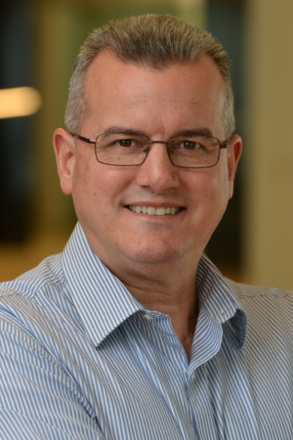 Randy Anders, Vice President of North American Sales at Hughes, leads the team responsible for the company's enterprise sales in the U.S and Canada. In his role, Mr. Anders heads sales of the HughesON™ suite of managed services, including managed SD-WAN, as well as satellite solutions using high-throughput capacity from the Hughes JUPITER™ fleet, EchoStar fleet and OneWeb low Earth orbit satellites, to enterprises, franchisers, resellers and aeronautical service providers.
Over his 20+ year career in the satellite industry, Mr. Anders has assumed increasingly senior sales positions, working at both operator and service provider companies. Prior to joining Hughes, Mr. Anders was Vice President of Sales at Intelsat, responsible for Media, Mobility and Broadband Sales.
Mr. Anders served in the United States Marine Corps from 1984 to 1990 and holds a Bachelor of Science Degree in Business and a Master of Business Administration degree from Mount Saint Mary's University.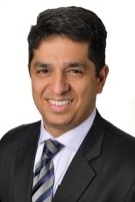 Vaibhav Magow, Vice President of the International Division at Hughes Network Systems, LLC (HUGHES), leads the company's broadband systems sales effort in the Asia Pacific, Middle East/Africa, Europe and Russia/CIS regions. Mr. Magow works closely with satellite operators, mobile network operators, and national and local government agencies to tailor and implement high performing and efficient satellite solutions to help connect the unconnected and enable enterprise digital transformations.
A satellite communications and IT professional with more than 25 years of experience, Mr. Magow has held positions of increasing responsibility in sales, product development, marketing and program management over the course of his career. Prior to joining Hughes in his regional role, Mr. Magow focused on the Indian satellite market at Hughes Communications India, Ltd. (Hughes India).
Mr. Magow obtained a Bachelor of Engineering degree in Computer Science from the University of Pune in Pune, Maharashtra, India. He speaks frequently at regional industry conferences and panels.
This podcast series is sponsored by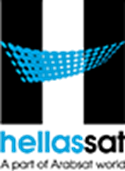 The Bridging the Broadband Gap campaign is underwritten by

SSPI's Better Satellite World campaign is made possible with the support of our corporate partners

---